OUR CONTRIBUTIONS
The Sequoia chapter has donated in excess of $175,000 in the past 20 years to various causes and organizations in our local community and Armenia that include:
Ani Guild
Californian Armenian Home
Court Appointed Special Advocates (CASA)
Creative Center
Etichmiadzin Children
Friends of the Visalia Police K9
Fuller Center for Housing in Armenia
House of Hope Armenia
Miracle League of Visalia
Sisters Ursula Kitchen
Tulare Union High School Mock Trial Team
Visalia Community Players
Western Diocese Armenia Church Camp
And many others…
Additionally, Sequoia Trex provides four student scholarships each year to Tulare County High School Students. During our Annual Public Safety Banquet we provide scholarships to a College of Sequoias Police Cadet student and College of Sequoias Fire Academy student.
SOME RECENT EVENTS & CONTRIBUTIONS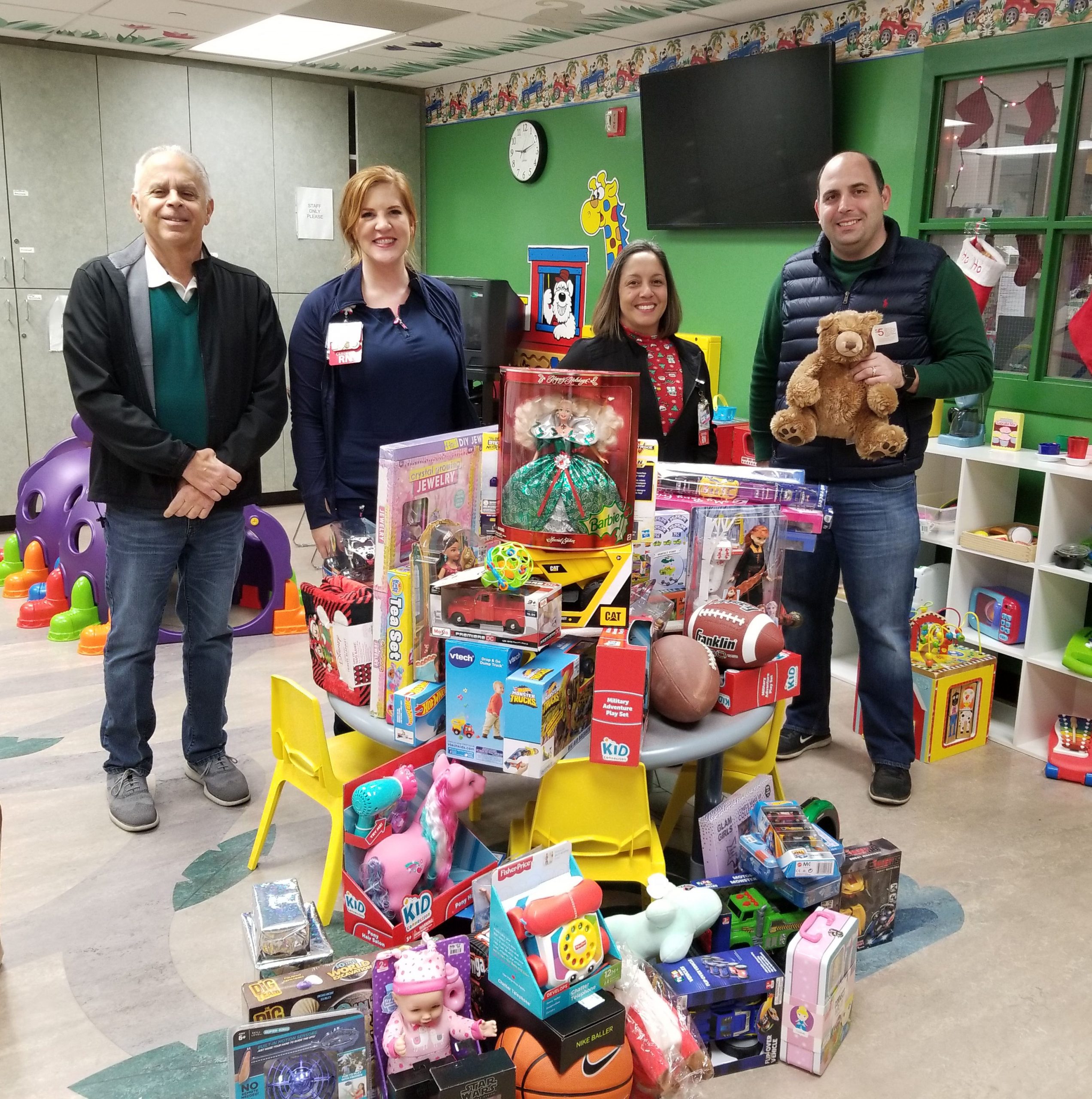 Gifts donated to Kaweah Delta Hospital after our 2019 Christmas party were everyone who attended donated a gift. The gifts were given to Kaweah Delta's Birthing Center. Pictured are Mark Avedian and Brian Poochigian.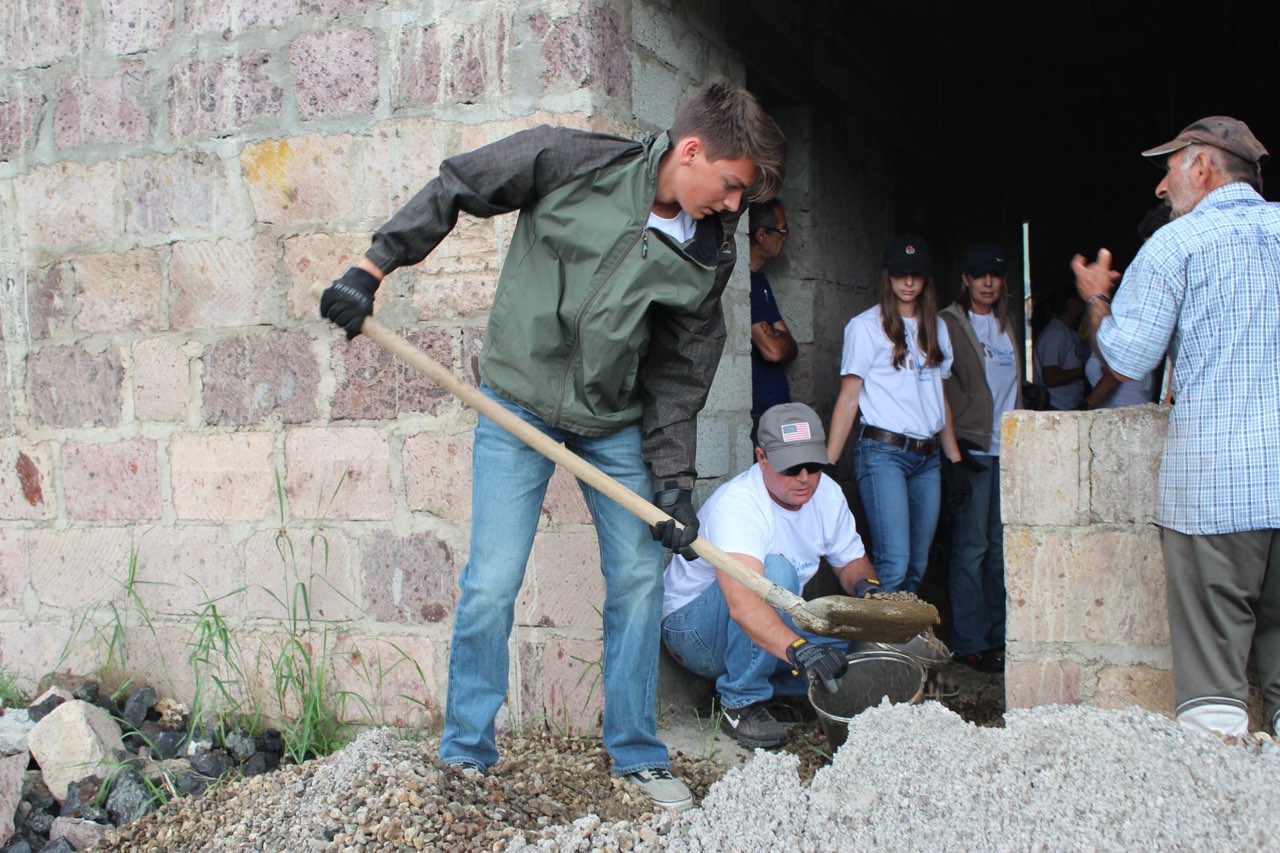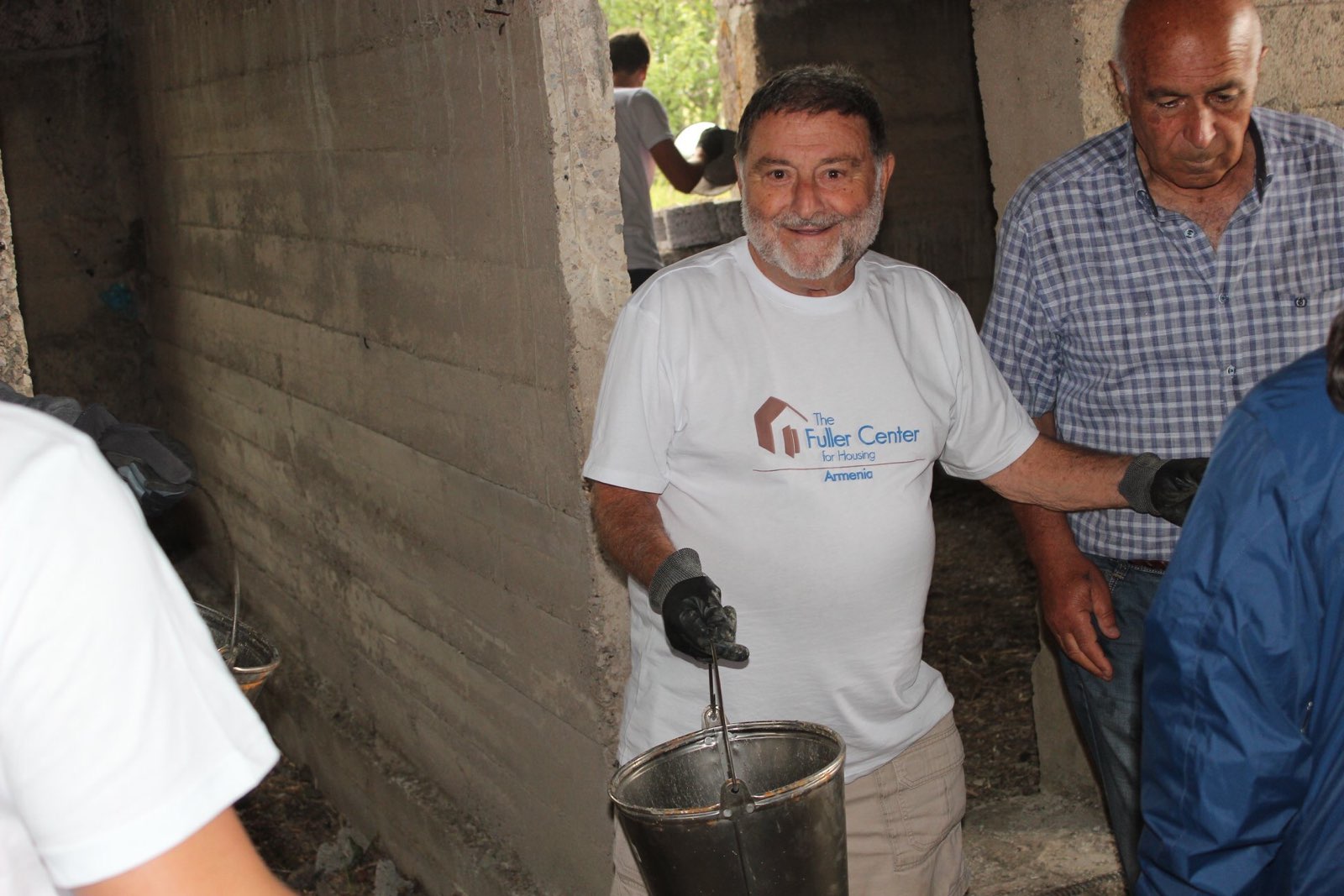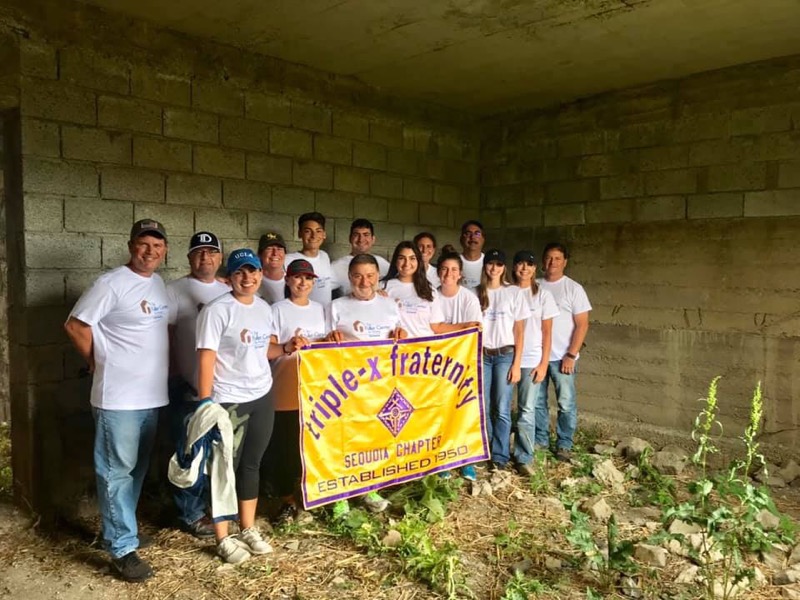 Donation of $5,200 to the Fuller Foundation for Housing In Armenia to finish a house for a qualified family. Our build was in the village of Spitak. Our job was to put In the cement floors for this 700 square foot house. First we filed all the rooms with gravel bucket by bucket. Then we mixed the cement and again bucket by bucket we finished the floors. Three days of hard but gratifying work. Other groups came in and the house will be blessed and the family will move in next month. They have been living in a sea container since the earthquake in 1988.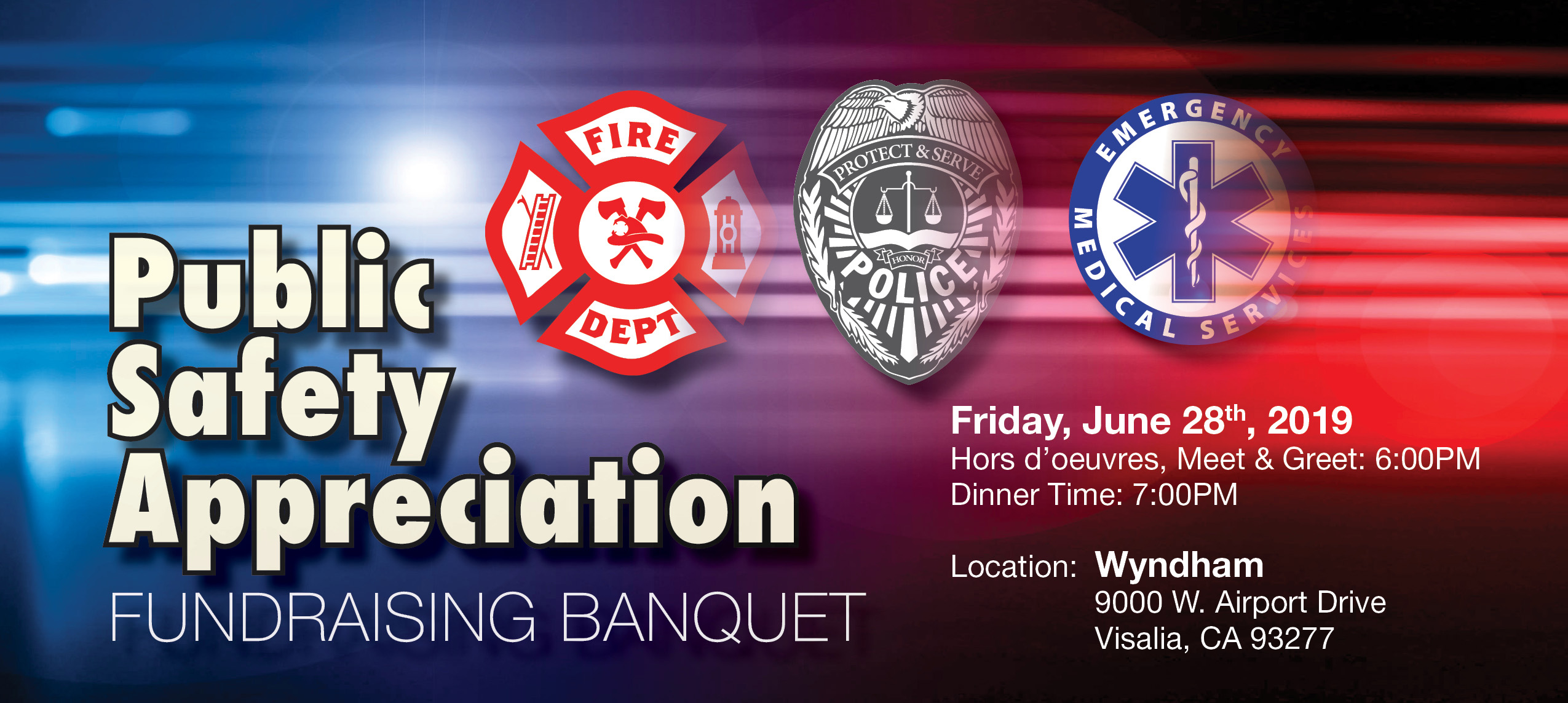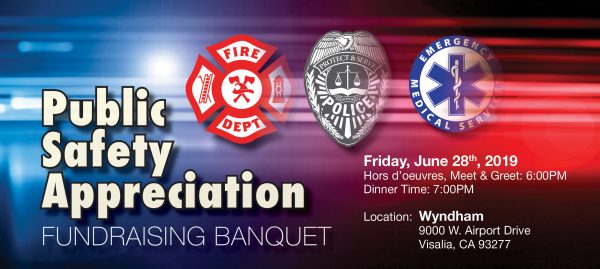 The event acknowledged and paid tribute to the men and women who work in police, fire and rescue jobs in our community.
Profits from the event are meant to establish scholarships for the COS Police Academy and Fire/EMT programs. Two $1,500 scholarships were awarded at the banquet, one to a COS police cadet and one to a COS Fire Academy Cadet. Also, a $500 donation was made to the Friends of the Visalia Police K9.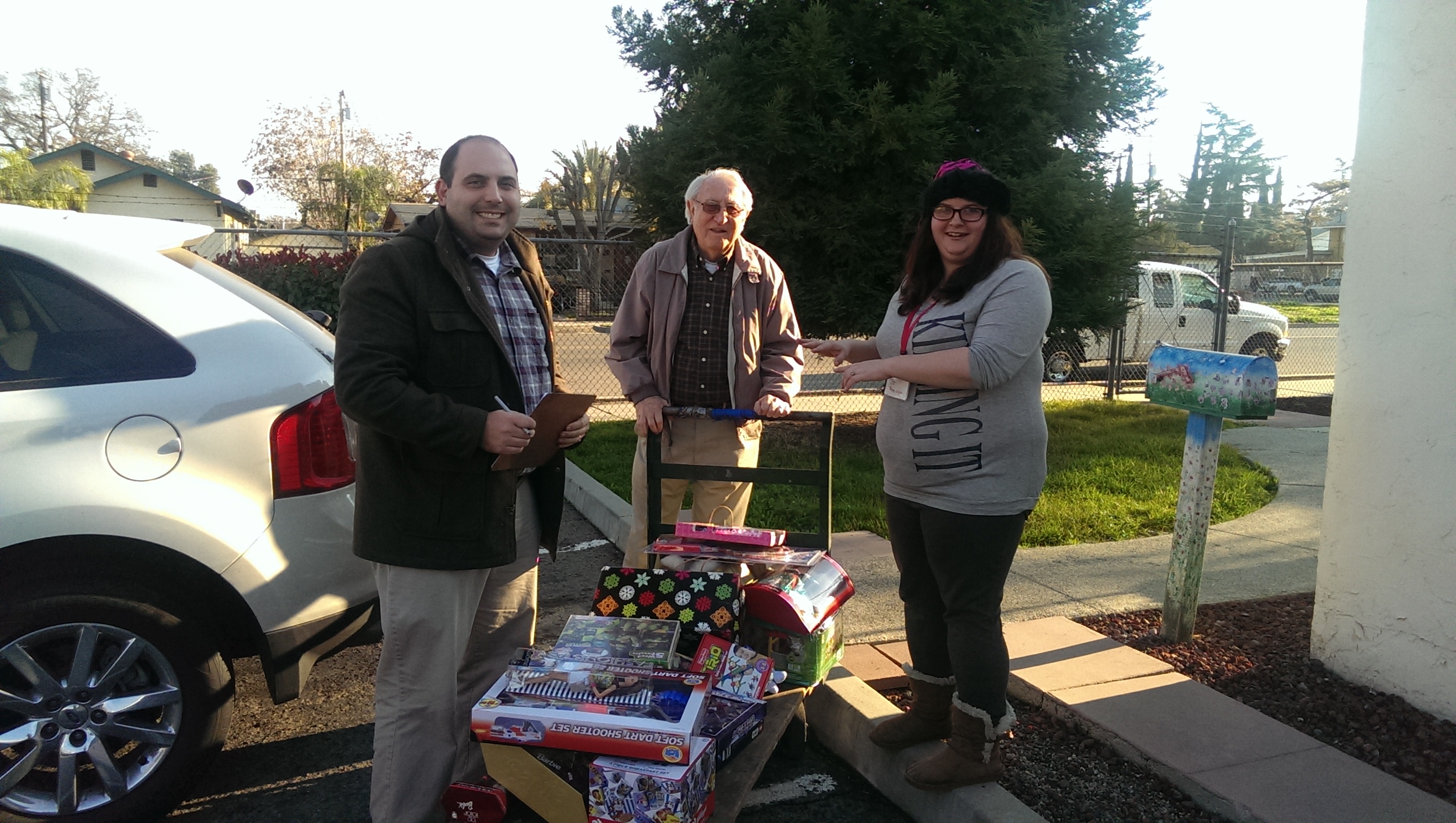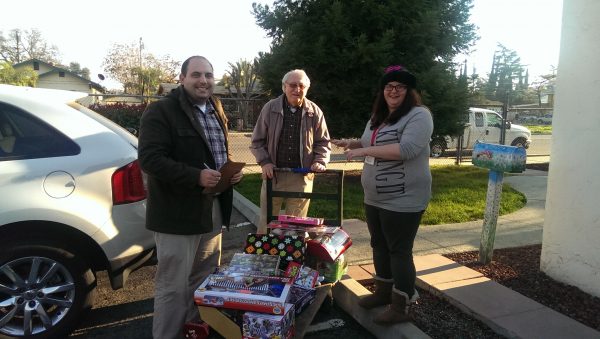 Donation of children toys to the Visalia Rescue Mission